Services active during the Covid-19 lock down
The Covid-19 lock down in South Africa has a direct impact on our financial system. The slow down in business increases the risk for credit default. This is a very high risk period for our lending partners. We received communication last week with changes to our lending partner's business operations. As a result some of our partners have closed due to not being able to confirm employment now. Other partners are using their liquidity available to assist existing clients.
We do have partners that are still available to provide you with support during this period. Their systems are online and they can provide you with the best caring support they can offer you in a digital space. As an entrepreneur couple, we like to invest our time in different interests that we have. We work remote and have done so for a decade so we have access to more resources and services that can assist you now.
In this blog we will detail all the services and tools we can make available to you during the Covid-19 lock down.
Personal loans
If you work for a company as an employee then you can apply for a personal loan.
During Covid-19 lock down we will only assist with personal loans up to R150 000. The credit terms have changed and only clients that are low risk will qualify for funding. This means that you would need to have a really strong credit record to qualify. You must have permanent income and be able to afford the loan during this period. We can assist clients that earn at least R3000 per month.
How it works
You will complete your details on partner's form for a pre-approval. When your details go into the system, a credit check is run to see if you qualify to apply. If you do pass pre-approval an agent will contact you to process the next part of your application. You will receive an sms that lets you know if your application was unsuccessful.
Should you be interested to apply for funding, you can complete your application here.
Business loans | Loans for self employed individuals
This is a solution for business owners or self -employed South Africans that need funding. As a business owner you do not qualify to apply for a personal loan so this is your solution for funding. During the Covid-19 lock down we will be able to assist with unsecured funding up to R1 500 000. Our partners will accept new applications as long as they meet the extra criteria:
Your business should still be trading during this period. This will ensure you have disposable income to cover your loan installment.
No debt restructuring will be possible for the loan. You would need to repay the loan within a 6 month period.
Here are examples of what a loan will cost you per month:
R20 000 will cost from R3700 per month
R50 000 will cost from R8900 per month
R100 000 will cost from R19000 per month
R200 000 will cost from R38000 per month
R500 000 will cost from R93000 per month
R1 000 000 will cost from R187 000 per month
R1 500 000 will cost from R280 000 per month
You can apply for business funding here
Low score | Over-indebted clients
Credit providers are currently in a difficult position due to the Covid-19 lock down. They need to manage their risk and liquidity while assisting existing clients. There will be clients that never defaulted on payments that will need help during this time.
This means that there will be less room available to help the lower score clients. So if your score is below 600, or you have adverse listings on your credit profile you will battle to find credit now. Your creditors will encourage you to seek help and consider debt restructuring.
You are in great hands here because we have 7 years experience in this field. We have helped many over-indebted clients find solutions to their financial problems. Every second Wednesday we send out a newsletter with financial literacy tips to help you manage your debt. This is a free service where you can access our latest blogs.
If you would like to receive our updates you can subscribe here.

Free online marketing tips
If you are looking for ways to promote your business online then you should consider subscribing for our free marketing tips. We send out a newsletter every second Tuesday that can help you with marketing in a digital space.
You can subscribe here.
It's a good time to trade forex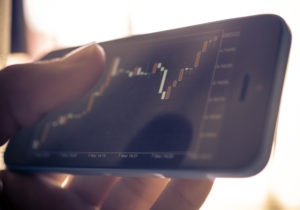 While South Africans are in self quarantine, they now seek ways to make extra money. The stock market has lost about 32% of it's value over the last month as Covid-19 ravages through communities globally. It has caused great moves to play out in the market and individuals have been taking advantage of this.
As an example – If you sold GBPUSD on the 10th of March at one dollar per pip, the profit today would be $1233. This is how powerful the market has been! Whether you are a beginner or expert trader, there are trading tools to enhance your trading.
Vernon has been trading for 5 years and develops trading products to help traders succeed. He is publishing his findings on research and trading techniques on his blog.
You can visit his website here
Someone is sitting in the shade today because someone planted a tree a long time ago – Warren Buffett.
The corona virus virus has a grip on our economy and finances right now, but we can do things today that make tomorrow easier.